home I index I latest I glossary I introductions I e-mail I about this site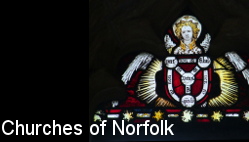 All Saints, Beachamwell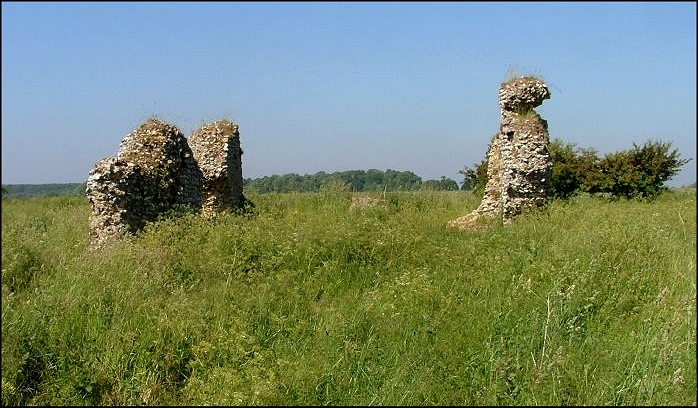 Read the captions by hovering over the images, and click on them to see them enlarged.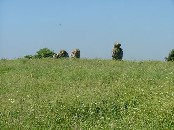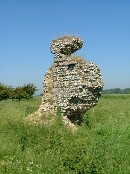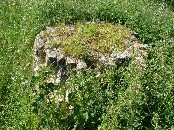 All Saints, Beachamwell

One of four former parish churches in and around this fairly remote village, the scanty remains of All Saints sit on a hilltop to the south-west of St Mary. You can walk to them from the village green. Little survives, mostly chunks of the lower part of the tower, but enough remained in the early 18th century for the antiquarian Blomefield to think it worth a visit. Thanks to the splendid St Mary church guide, we know that he found the chancel arch intact, and a 17th century tomb chest to the Athow family of Wells Hall. After the Reformation, when All Saints fell into disuse, it seems to have been bought by the Athows, probably as a family mausoleum. But the family died out, and so in the 17th century All Saints began the long road to the almost total degradation we see today.

For many years, the ruin was a notable landmark, the dramtic west end forming an arch against the sky. In the early 20th century, the site was excavated, and some of the fruits of that dig are on display at St Mary - the font, a shield and an inscription, the last two probably from the tomb that Blomefield saw. The brass he saw has vanished.

Adrian Mitchell sent me the photograph on the right, which is copyright of the Norfolk Air Library. It shows the ruin as it was before July 1989. That month, the great west arch finally collapsed. Now, all there is here to be seen are the clumps of flint aggregate, slowly crumbling. Catch them while you can.

Simon Knott, July 2006

Amazon commission helps cover the running costs of this site.

home I index I latest I introductions I e-mail I about this site I glossary
Norwich I ruined churches I desktop backgrounds I round tower churches
links I small print I www.simonknott.co.uk I www.suffolkchurches.co.uk