home I index I latest I glossary I introductions I e-mail I about this site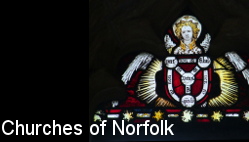 The Tabernacle, Cobholm, Great Yarmouth
Cobholm Methodist Church 1924-90
The Tabernacle, Cobholm, Great Yarmouth

Cobholm Island is among the ten per cent most socially and economically deprived wards in England; but then, so are many places in East Anglia. Suffice to say that Cobholm is one of the poorest of them. Tucked away among the derelict factories and superstores of the northern end of Southtown, there must be many indeed who do not know that Cobholm even exists, but it is a historic place. Jutting out into Breydon Water, it was a natural site for windmills and watermills, but it was the expansion of Yarmouth docks in the 19th century which led to the urbanisation of the Island. Despite the best efforts of the Luftwaffe, and the scouring which the area received on the night of January 31st 1953 from the waters of the North Sea, many of the 19th century terraces still survive, and at their heart is the Tabernacle.

Ben Milner's splendid History of Methodism in East Norfolk tells us that this church was built as a Primitive Methodist chapel, and opened in January 1924. It replaced an earlier tin tabernacle structure of 1905, and it was the very last Primitive Methodist chapel to be built in Norfolk before Methodist unification in 1932. The building is of red brick, and the arched window above the entrance is fully of its decade. At some point the outer walls have been rendered and painted cream, which is perhaps unfortunate, but that this building survived the blitz and the flood at all is remarkable: a photograph of 1923 shows it hemmed in by buildings on all sides.

The Methodists moved out in 1990, and the church was sold to the Upper Room Christian Fellowship, an independent congregation whose members have achieved some notoriety for their practice of throwing plastic bottles, with Gospel messages sealed inside, off of the end of Gorleston Pier.
Simon Knott, December 2010
home I index I latest I introductions I e-mail I about this site I glossary
Norwich I ruined churches I desktop backgrounds I round tower churches
links I small print I www.simonknott.co.uk I www.suffolkchurches.co.uk