Gillingham All Saints Gillingham Our Lady Gillingham St Mary
home I index I introductions I e-mail I about this site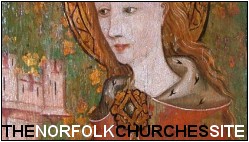 All Saints, Gillingham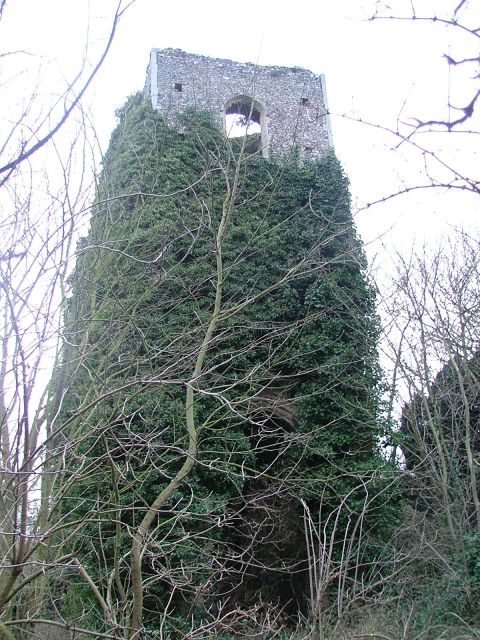 Read the captions by hovering over the images, and click on them to see them enlarged.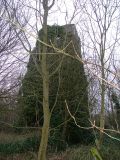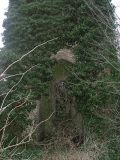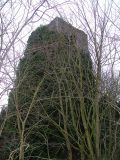 All Saints, Gillingham

People still wanted to spend money on All Saints in the 1470s, because several bequests survive from that time; but after a brief flurry of enthusiasm at the restoration of the CofE in 1660, it fell into disuse, and by the mid-18th century was a ruin. The walls of the nave and chancel must have been pretty quickly carted away for building materials, because there are several 18th century headstones where the nave used to be (the ruin sitting, as it does, in the graveyard of neighbouring St Mary).

All Saints is a rather brooding presence above the roundabout where the roads from Norwich, Yarmouth and Beccles meet. Rather puts a crimp in the jollity of Macdonalds across the road. The ruin of All Saints - I'm lovin' it.

Despite its forbidding appearance, the site is completely accessible, and you can stand under the tower with its Tudor brick arch. Further, and sad to say, it is the only one of Gillingham's three churches that I found open.

Simon Knott, January 2005

Gillingham All Saints Gillingham Our Lady Gillingham St Mary
Amazon commission helps cover the running costs of this site.
home I index I latest I introductions I e-mail I about this site I glossary
links I small print I www.simonknott.co.uk I www.suffolkchurches.co.uk
ruined churches I desktop backgrounds I round tower churches