home I index I latest I glossary I introductions I e-mail I about this site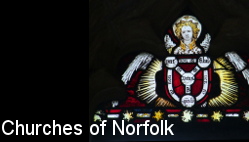 Holy Trinity, Great Hautbois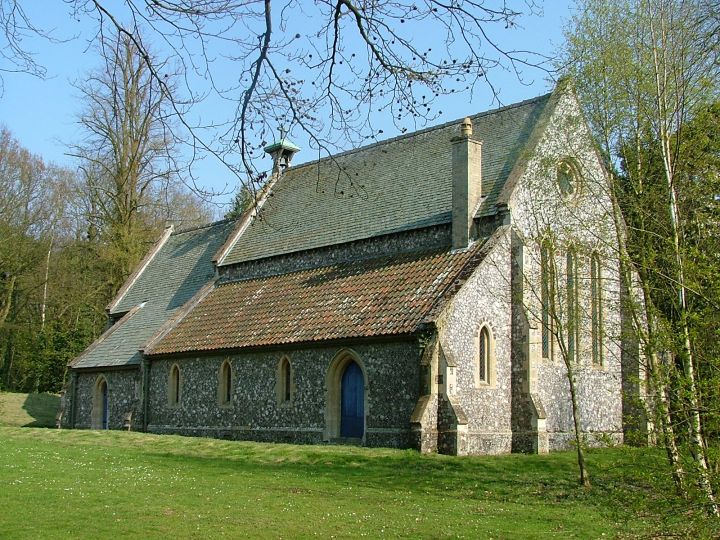 Read the captions by hovering over the images, and click on them to see them enlarged.

Holy Trinity, Great Hautbois

This church was built near the centre of the village, pronounced Hobbis, itself a suburb of Coltishall, in the 1860s to replace St Theobald, out in the fields. The old church is now a rather splendid ruin, the graveyard still in use, but Holy Trinity didn't strike me as terribly exciting, especially after a days bike ride and 20 other churches. I didn't grieve too deeply when it was locked, and as there was no beginning of an indication as to where a key might be, I didn't go off in search of one.

The architect was Thomas Jekyll, most famous in Norfolk for the splendid Methodist church at Holt, but this is very understated. Jekyll was famous for his Japanese influence, which the bell turret just hints at, I suppose.

There may be great things inside - but according to Pevsner the interior was wholly the work of another designer, John Huggins, who I had never heard of. It does, apparently, contain Norfolk's last examples of 'transfer glass', a budget method of producing stained glass before cheap mass production became available, which might be interesting, if I am ever passing again and someone has told me where the key is.

Simon Knott, April 2005
Amazon commission helps cover the running costs of this site.
home I index I latest I introductions I e-mail I about this site I glossary
links I small print I www.simonknott.co.uk I www.suffolkchurches.co.uk
ruined churches I desktop backgrounds I round tower churches