home I index I latest I glossary I introductions I e-mail I about this site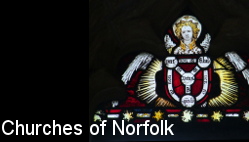 St Boniface, Hellesdon, Norwich
Read the captions by hovering over the images, and click on them to see them enlarged.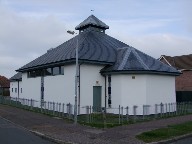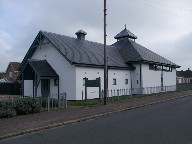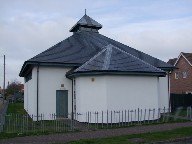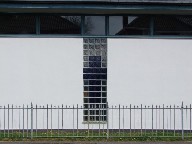 St Boniface, Hellesdon, Norwich

Hellesdon is a large north-western suburb of Norwich. The original village is still discernible beyond Hellesdon Hospital on the Drayton Road, but the estate has sprawled northwards over the last half century, and is now home to more than 16,000 people. It is pleasant enough, if a little characterless, and buildings like this one are a great adornment to it.

This handsome Catholic church sits in Brabazon Road. It was opened in 2001, and was built on the site of its predecessor. It is one of two purpose-built chapels of ease in the parish of St George, the other being Our Lady Mother of God on the far side of the city. The style is neo-rural vernacular, as if it had some former agricultural purpose. The central cupola lends it a slightly Eastern frisson.

Of all the 2000-odd churches I have visited in the last ten years or so, this was the first where I did not try the door. I assumed that it would be locked, in common with its sister chapel and, in my experience, its mother church. And if it had been open, there was a chance I might run in to the Parish Priest I had encountered at St George the previous year, which is not an experience I hope to repeat in a hurry.
Simon Knott, May 2010

Amazon commission helps cover the running costs of this site.

home I index I latest I introductions I e-mail I about this site I glossary
Norwich I ruined churches I desktop backgrounds I round tower churches
links I small print I www.simonknott.co.uk I www.suffolkchurches.co.uk