Beeston-next-Mileham Little Dunham Necton Wellingham
home I index I introductions I e-mail I about this site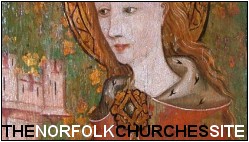 St Margaret, Little Dunham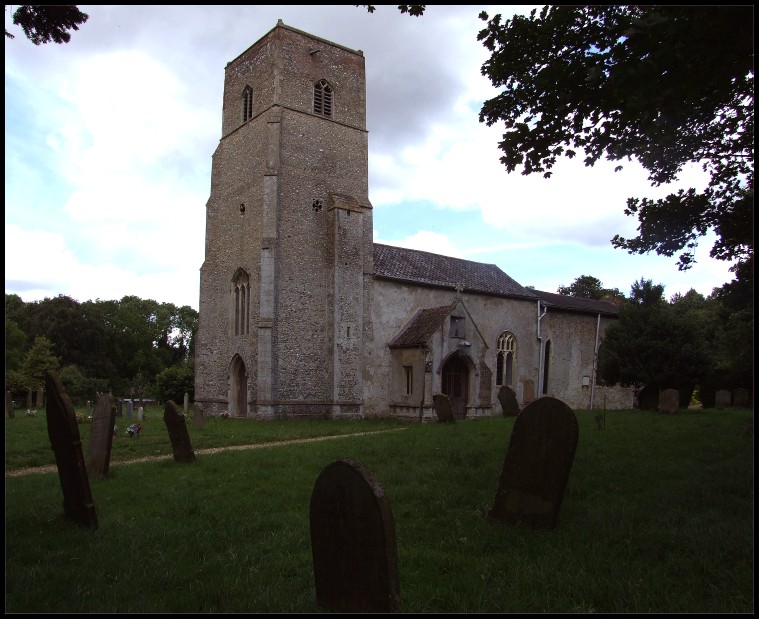 Read the captions by hovering over the images, and click on them to see them enlarged.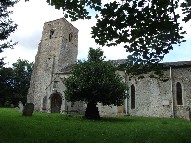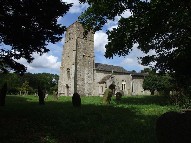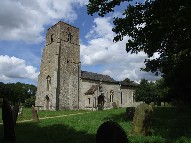 St Margaret, Little Dunham

The first time I came to Little Dunham was before I ever thought of the Norfolk Churches site. It was back in June 2003, and I was visiting churches in this area with a group of internet churchcrawlers. The carload I was with had plenty of time here, because the rest of the party missed the concealed drive to the churchyard and sped on in the direction of Swaffham. My companions went inside, but I wandered around the churchyard enjoying the sun on my face, the smells of early summer, the birdsong and high-pitched nagging of lambs. I peered through the hedge, and there they were, staggering and bullying their mothers a few yards off, oblivious of me. In the 1980s, Mortlock described the setting of St Margaret as 'serene', and it remained so then; it remains so today.

Coming back four years later, there were still lambs, there was still the smells and the high-pitched birdsong. I noticed things I had not remembered - the ancient, cobbled-together porch gates, the lichenous porch, the greening of the nave floor.

Like many village churches in East Anglia, St Margaret is at heart an Early English building with the elaborations that 14th and 15th century wealth would bring. This feel of the 13th century continues inside, with elegance and simplicity rather than dour triumphalism. I liked it a lot. I liked also the thoroughly rustic atmosphere, the sense of a touchstone church, the accumulation of the ages.

And yet the interior is almost entirely a Victorian creation, from the tiles to the woodwork to the elegant crucifixion in the east window. Perhaps that was why I liked it so much, the sense of a community just out of sight, just beyond the horizon of the 20th century.

But there are older mysteries. I could not forget from my last visit the huge, low corbel on the eastern side of a pillar in the chancel arcade. It is apparently the head of a bull - or is it a man with horns? It, or he, is wearing a crown of leaves - or do they sprout from his head? Perhaps it is a symbol of St Luke, but if so there should be wings, and in any case where are the other three evangelists? Whatever, it looks thoroughly pagan. I could conjure up that staring eye for weeks after first seeing it, and can still do so today.

Simon Knott, November 2004, updated July 2007

You can also read: With Giants around Swaffham
Beeston-next-Mileham Little Dunham Necton Wellingham
Amazon commission helps cover the running costs of this site.
home I index I latest I introductions I e-mail I about this site I glossary
links I small print I www.simonknott.co.uk I www.suffolkchurches.co.uk
ruined churches I desktop backgrounds I round tower churches