home I index I latest I glossary I introductions I e-mail I about this site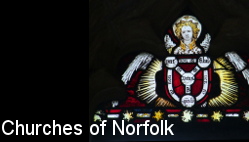 All Saints, Little Ryburgh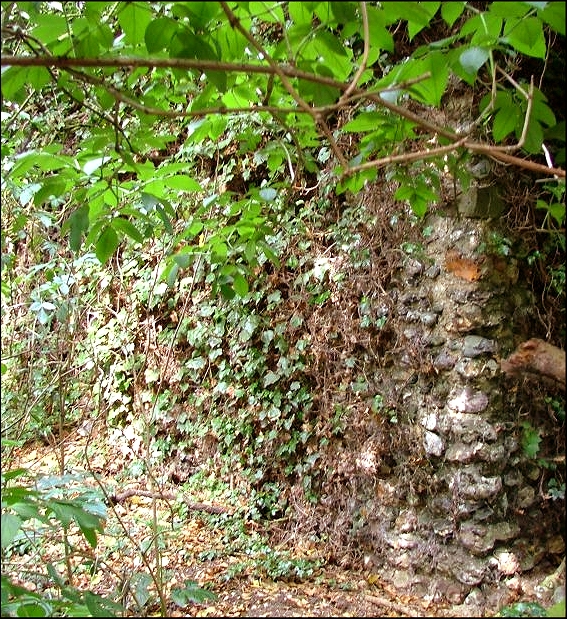 Read the captions by hovering over the images, and click on them to see them enlarged.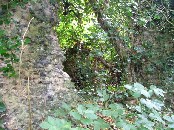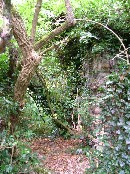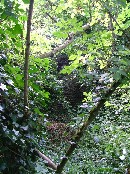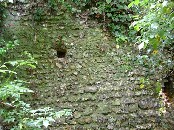 All Saints, Little Ryburgh

Remote in the hills, some two or three miles from the grand church of St Mary, Great Ryburgh, the burial ground of the parish sits lonely and overlooking the Wensum Valley. The modern graves seem a little incongruous, especially the vast, human-sized angel in bright white marble who looks out across the valley like a French war memorial. In fact, it is a private grave, and I snapped lots of shots of it to use later in montage artwork.

Curiously, because Great Ryburgh church and its graveyard are on opposite sides of the Wensum, they are in different volumes of Pevsner. The graveyard around the church is walled and tiny, and can no longer be used. But why did the parish graveyard end up in such a remote spot?

The answer lies concealed on the overgrown mound to the north of the gravestones. If you push through the beech and elder trees, all festooned with ivy, you will eventually find the remains of flint rubble walls, all that is left of the former parish church of All Saints, Little Ryburgh. There was no tower. Enough of the south wall remains to show the curve of the doorway, coming together in a pointed arch that suggests the church was from the late 13th or early 14th century. Almost too difficult to photograph, and even on this sunny day I needed to use flash. Not much, but a touchstone still.
Simon Knott, July 2006

Amazon commission helps cover the running costs of this site.

home I index I latest I introductions I e-mail I about this site I glossary
Norwich I ruined churches I desktop backgrounds I round tower churches
links I small print I www.simonknott.co.uk I www.suffolkchurches.co.uk