home I index I latest I glossary I introductions I e-mail I about this site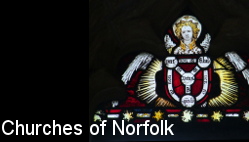 Our Lady Mother of God, Norwich
Read the captions by hovering over the images, and click on them to see them enlarged.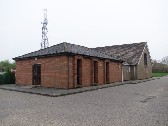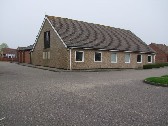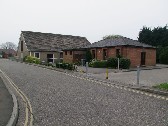 Our Lady Mother of God, Norwich

This functional Catholic church serves the south-eastern urban area of the city. It is a chapel of ease to St George on Sprowston Road in north Norwich, and hosts the Saturday evening vigil Mass for the parish. Norwich is an odd city for Catholic churches, largely because the Cathedral in the centre is so obviously the main Catholic church of the town. But St George serves the suburbs - there is another chapel of ease at Hellesdon on the western side of the city.

The television repeater mast towers rather surreally above the building, which is really two buildings joined together - like most urban Catholic churches these days, Our Lady is no longer really big enough for the congregation it serves, although it must be said that, most unusually for East Anglia, the Mass attendances in St George's parish have actually declined over the last ten years.

I didn't bother trying to see inside. When I visited St George, I found the church there locked, and was told very firmly at the presbytery that I couldn't go inside. When I wrote to the Catholic Herald about my experience there, I was rather surprised to receive a large number of e-mails on the subject, all supportive. Technically speaking of course, as Our Lady is a chapel of ease, it does not have the liturgical imperative to be accessible that St George has. But if it was open, and people were able to pray in the presence of the Blessed Sacrament, it would be a valuable devotional centre in a rather soulless part of Norwich; and so this must be seen as, yet again, another opportunity missed.
Simon Knott, June 2009
Amazon commission helps cover the running costs of this site.
home I index I latest I introductions I e-mail I about this site I glossary
Norwich I ruined churches I desktop backgrounds I round tower churches
links I small print I www.simonknott.co.uk I www.suffolkchurches.co.uk