home I index I introductions I e-mail I about this site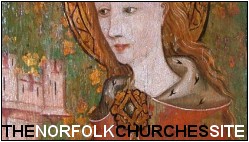 St Nicholas, West Lexham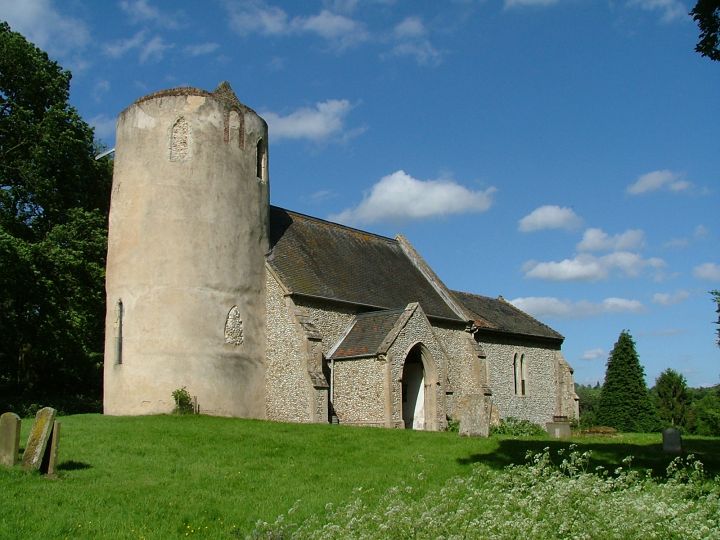 Read the captions by hovering over the images, and click on them to see them enlarged.

St Nicholas, West Lexham

You don't have to go far off of the busy Swaffham to Fakenham road to find a Norfolk as quiet as anywhere; particularly here, where the chalklands become high Norfolk. St Nicholas is barely a mile from the road, but it is sunk deep into a peaceful torpor, an ancient tower on an ancient site, only birdsong for company - that, and the two mad little dogs in the garden of the cottage by the entrance.

St Nicholas was almost entirely rebuilt during the last quarter of the 19th century; to all intents and purposes, this is a Victorian church against a tower which is probably late Saxon. In the 1990s, the tower was found to be collapsing, and so metal bands and staples have been applied to hold it together, and the whole lot cemented over. The result is quite pleasing, as I hope the top photo shows.

St Nicholas may not have the atmosphere of neighbouring East Lexham or Newton-by-Castle-Acre, but it shares with both those churches the conviction that this was a place of the ordinary people, not of big landed families. Even the Victorian restoration and 20th century additions like the fondly-carved alms box show that, and it was a blessing to be here.

Simon Knott, June 2005
Amazon commission helps cover the running costs of this site.
home I index I latest I introductions I e-mail I about this site I glossary
links I small print I www.simonknott.co.uk I www.suffolkchurches.co.uk
ruined churches I desktop backgrounds I round tower churches